great! but if you want to change direction (left or right), how will you do?
note: this is an old model I have owned for 25 years. 
I used a Ultra Micro servo in a modified existing steering box for the Left\Right control of the model..
track test video
https://www.youtube.com/watch?v=ufJjediYq38
Steering box test video
https://youtu.be/0FOamfHicPA
You can also see the MTM gearbox in the picture
.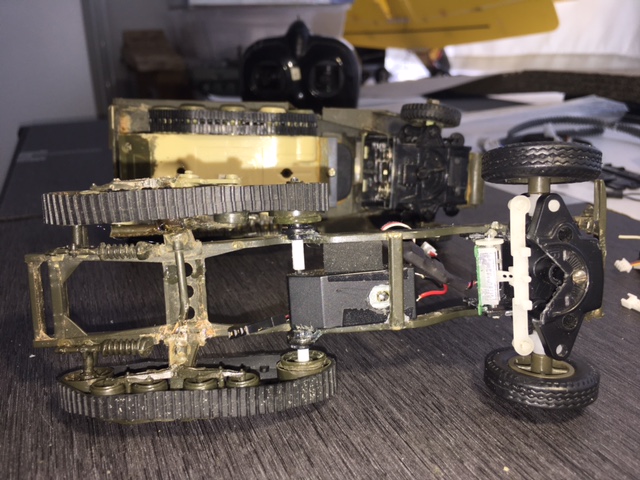 Body test fit to frame.